I am excited to launch the website for my forthcoming science fiction novel Pattern Earth.  There is not much content there now, but it will grow over time.
My initial wave of queries this summer left me empty handed. This should sound familiar to most new writers. I don't blame anyone but myself for the rejections; the novel is in much, much better shape now than it was then.
I had a great rework of the novel with the terrific support of authors and editors of the calibre of Katherine Locke. Katherine is the author of new adult romance, young adult, and middle grade books. Her District Ballet Company series is widely acclaimed. Check out her new book Finding Center. Her tweet, made after reading my rewrite, made my day. She is highly recommended for novel critiques and as a general writing coach.
I have learned a great deal about fiction writing since I started work on the book in August 2014. The Writer's Digest Conference in New York City this summer was also an eye opener. It was great to meet agents at Pitch Slam: you line up to give a 3-minute pitch of your book to literary agents. While nerve racking, it was a learning experience that helped me grow as a writer.
My fiction is a true labour of love for me, so it success is highly subjective. Richard Butler of the Psychedelic Furs gave a great recent interview where he describes himself as a painter who sings and a singer who paints. I am a mathematician who writes, and a writer who does mathematics!
I hope you enjoy the website. Please also follow the protagonist of Pattern Earth, Kris Argentia, on Twitter. You can also get some backstory for the book with the short stories I post on Wattpad.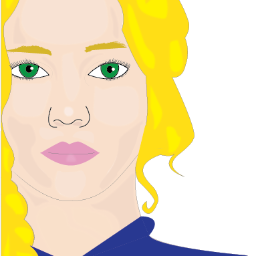 Anthony Bonato